EP Catheter Platinum Recovery
400+ EP Labs Around the World Trust EPreward.
Cryo Cath tips, PTCA wires, and more.
Call us at 561-375-7857.
Reprocessing and Platinum Recovery
If you have your diagnostic catheters reprocessed (referred to as re-manufactured in the UK) for reuse, have us refine your Ablation tips!
As specialists in Platinum Recovery we can provide a higher and more accurate rate of return.
Be paid what your catheters tips are actually worth, not an average.
A few seconds to cut the tips can mean thousands of dollars more for your department for recycling your used EP catheters.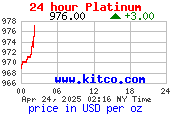 Contact us for more information at 561-375-7857
or email contact@epreward.com.
Unique Guarantees for Maximum Payment
I really wanted to thank you for the excellent service you have provided. Until you came along I had no idea that a company could be this true to their word.
EP Lab Minnesota
April, 2012
Thank you for your support over the last couple of years. The website is a great resource, and your company provides an excellent service. We will continue to promote all your services.
EP Lab California
February, 2012
We are very satisfied with the collaboration with EPreward!
EP Lab Denmark
July, 2012
Fellow EP Staff & Managers,
Your Lab deserves the maximum payment available for its EP catheter tips. Just as important, you need to have people and a process that you can believe in. Since 2003, EPreward has proven its high rate of return and reliability. Read "What do other labs say?" up above, and see their results from working with us.
Why are we called "the best"? By coordinating the platinum recovery efforts of over 400 EP Labs, we are able to significantly improve individual department earnings. Combining this with the most efficient refiner available and a lean business model, equals "the best" results for you and the best choice for EP Catheter Recycling. As an EP nurse, I understand the importance of these funds. This website is further evidence of our desire to benefit your whole department, and not just make money from you. EPreward works with 100's of hospitals all over the world and are able to work with hospitals including but not limited to the United States, Canada, South America – Brazil, Argentina, Colombia, Venezuela Chile, Mexico, England, Ireland and all of the UK, France, Sweden, Norway, Germany, Italy, Spain, Switzerland, Russia, Australia, Germany, Netherlands, Portugal, Finland, Belgium, Austria, Czech Republic, South Africa, Hungary, Romania, Slovenia, China, Turkey, Israel, Iran, India, Thailand, Indonesia, Malaysia and the Philippines.
Try our platinum recovery program, and if you are not satisfied we will return your catheter tips. I am confident you will add to the positive feedback we receive from our many satisfied customers.
Respectfully, Steve Miller, RN – President
Approved by & in collaboration with