EP Catheter Platinum Recovery
400+ EP Labs Around the World Trust EPreward.


Pays the highest value for recycling your EP catheter tips.
The ability to choose your platinum settlement price.
Your satisfaction guaranteed or your tips back.
Trust in our people and our process.
Cryo Cath tips, PTCA wires, and more. Call us at 877-663-8686.
Platinum Recovery Links
Click on any of the below links for more information about EPreward's Platinum Recovery Program.
Reprocessing and Platinum Recovery
If you have your diagnostic catheters reprocessed (referred to as re-manufactured in the UK) for reuse, have us refine your Ablation tips!
As specialists in Platinum Recovery we can provide a higher and more accurate rate of return.
Be paid what your catheters tips are actually worth, not an average.
A few seconds to cut the tips can mean thousands of dollars more for your department for recycling your used EP catheters.
Unique Guarantees for Maximum Payment
1

Highest Platinum Price - Highest closing platinum price from the day you ship your catheters, to the day we write your check.



2

Verifiable Results - You will receive a written "Catheter Tip Pricing Menu" with almost 90 catheter prices. This allows you to perform your own count to verify our results.



3

Guarantee - We retain your catheters for a period of two weeks before recycling them. If you are unsatisfied with our payment or service, we will return your catheter tips to you. No hospital has made this request in our 10 years of business.



4

Quick Payment - We mail a reimbursement check to you within five business days of receipt of your catheters... often sooner.



5

Full Documentation of all Counts and Calculations - You will receive a "Catheter Tip Calculation Sheet" which lists your catheter tips, the count, value, and all calculations used to process your reimbursement.



6

Accurate Counting - All catheter counts are done twice to ensure accurate counting. Catheters are then rechecked and verified by the Senior Catheter Specialist.



7

Accurate Identification - We maintain a physical catalog of over 500 different catheter tips. Our procedures, along with our experienced staff, achieve nearly 100% accuracy.



8

Confidentiality - Account information will always be treated with the utmost concern for privacy. We will never offer our client information to outside parties without our customers' expressed consent.
 

Fellow EP Staff & Managers,

Your Lab deserves the maximum payment available for its EP catheter tips. Just as important, you need to have people and a process that you can believe in. Since 2003, EPreward has proven its high rate of return and reliability. Read "What do other labs say?" up above, and see their results from working with us.

Why are we called "the best"? By coordinating the platinum recovery efforts of over 400 EP Labs, we are able to significantly improve individual department earnings. Combining this with the most efficient refiner available and a lean business model, equals "the best" results for you and the best choice for EP Catheter Recycling. As an EP nurse, I understand the importance of these funds. This website is further evidence of our desire to benefit your whole department, and not just make money from you. EPreward works with 100's of hospitals all over the world and are able to work with hospitals including but not limited to the United States, Canada, South America - Brazil, Argentina, Colombia, Venezuela Chile, Mexico, England, Ireland and all of the UK, France, Sweden, Norway, Germany, Italy, Spain, Switzerland, Russia, Australia, Germany, Netherlands, Portugal, Finland, Belgium, Austria, Czech Republic, South Africa, Hungary, Romania, Slovenia, China, Turkey, Israel, Iran, India, Thailand, Indonesia, Malaysia and the Philippines.

Try our platinum recovery program, and if you are not satisfied we will return your catheter tips. I am confident you will add to the positive feedback we receive from our many satisfied customers.

Respectfully, Steve Miller, RN - President

Approved by & in collaboration with:

Platinum Chart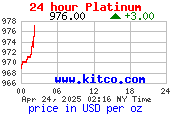 Contact us for more information at 877-663-8686 or email This email address is being protected from spambots. You need JavaScript enabled to view it.
Sending in your catheters requires trust.
If you want to know more about EPreward, the FAQ's and About Us are informative and reassuring.
What do other labs say?
I really wanted to thank you for the excellent service you have provided. Until you came along I had no idea that a company could be this true to their word.
EP Lab Minnesota
April, 2012


Thank you for your support over the last couple of years. The website is a great resource, and your company provides an excellent service. We will continue to promote all your services.
EP Lab California
February, 2012


We are very satisfied with the collaboration with EPreward!
EP Lab Denmark
July, 2012


...thank you so much you guys are so great to work with.
EP Lab Colorado
April, 2015